About
Gujarat University had set up a Department of B.K. School of Professional and Management Studies which will function under the B K School of Business Management, the Post Graduate Management School of Gujarat University. Under the aegis of this academy, various diploma management programmes will be conducted to enhance the managerial skills among the existing professionals or aspiring professionals in the field.
• To equip the participants of the programme with the basic knowledge of functional areas of Management. • To give practical exposure in the subjects with the help of case studies and examples. • To help enhance the knowledge and skills in Management. • To improve the employability of graduates.
The Department of B.K. School of Professional and Management Studies offers short term courses of one year post graduate Diploma Programmes. The target of the programmes is those persons who want to increase their employability or improve their professional skills but did not have the opportunity to do so earlier in a formal manner. The focus of the programmes will be to impart the required knowledge and skills. These programmes will be conducted during the evening hours so that employed persons or students pursuing other programmes can also join without affecting their normal pursuits. In other words, even Post Graduate students pursuing other full time programmes can also join any of these programmes.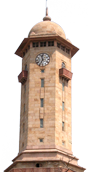 Cartographical Training on Transformation of Manual GIS to Next generation Digital GIS
Register Now
More Details